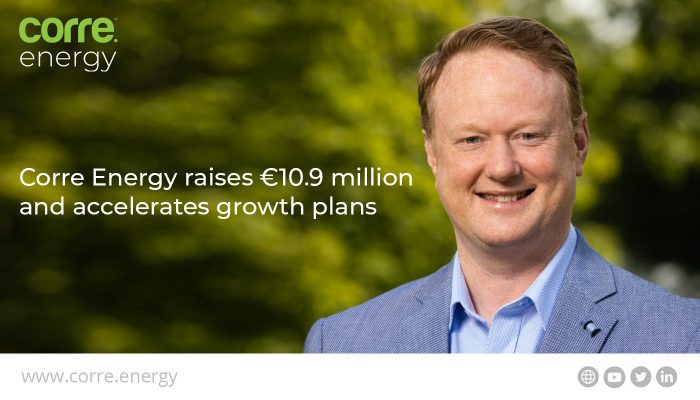 We are pleased to have raised gross proceeds of €10.88 million as part of a successful share placement.
Placement proceeds will be used to accelerate and expand our current development portfolio of renewable electricity storage projects across Northern Europe and follows the recent publication by the European Commission of its final REPowerEU plan. REPowerEU highlights the critical role of energy storage and green energy production across Northern Europe in order to hit decarbonisation targets and secure energy supplies. 
Keith McGrane, Corre Energy Chief Executive Officer said,
"This new placement and last week's announcement by REPowerEU underlines the clear need and appetite for energy storage solutions across Europe, and we are ready to play our part."
"Our solutions can completely transform the use of renewables in electricity generation, resolving intermittency issues without the need for polluting fossil fuels. We want to enable organisations and economies to achieve their climate change and energy security objectives, and pave the way for a clean and efficient energy transition."