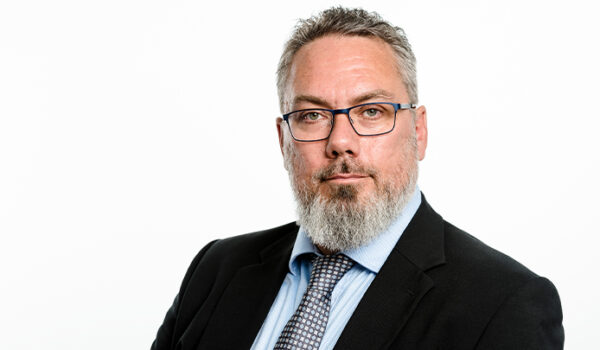 Written by: Hans-Åge Nielsen
It is clear why we need renewable energy, to explain it, would be to go back 20 years in time. Since 2020, governments globally have started to recognise the importance of renewable energy in our decarbonisation journey, which has led to encouragement in policy changes for member states of the EU in RePowerEU, the Inflation Reduction Act in the USA and more recently the implementation of the EU's Green Deal Industrial Plan.
On a daily basis, countries are dealing with a major question; how can we provide energy security in times of energy insecurity?
Whether we like it or not, we are dealing with an energy crisis that is not just created by geopolitical events but also due to a very strong demand for clean, renewable energy. The last few years have magnified the challenges of the energy system and shown us the consequences of poor global energy security.
To fully realise a reduction of carbon on the climate, investment into renewables and energy storage will be vital. Member States of the European Union are encouraged to update their policy on renewable energy incentives and accelerate the roll out the implementation of innovative renewable energy technologies. And while we have seen countries set goals for the implementation of renewable energy systems, what about goals for energy security?
If we are really invested on providing energy security, both in the security of supply and for geopolitical reasons, we must set goals to improve energy security based on the implementation of renewable energy systems.
Energy security and affordability
Energy is vital in allowing us to live our daily lives. Reliability of this energy is crucial and has an impact on consumers, companies and organisations. Security of supply and affordability of renewable energy can therefore not be taken for granted and is an essential ingredient for economic growth and development. Renewable energy, at the centre of a decarbonised future, has been proven to be the cheapest energy source and will play a vital role in delivering energy security, as nation states will no longer be reliant upon overseas resources for fossil fuels.
McKinsey estimates that variable renewable sources are set to make up almost 40% of world electricity in 2040, and the EU forecasts between 80% and 95% renewable power in the continent by 2050. However, the sun doesn't always shine and the wind doesn't always blow. As such, intermittent sources of power – including solar, wind, tidal and wave – will lead to curtailment when there is an overproduction of renewable energy and ultimately keeps fossil fuelled energy plants online because we can't save this energy for when we need it.
Renewables still account for only just above 10% of final energy consumption globally and the energy sector remains dominated by fossil fuels. To see progress, policy has to change to strengthen renewable energy innovation and adoption, and ensure that we take action now so we won't see high energy prices in the future.
Looking to the future
The energy system of the future will be a weather driven system that is dependent on energy produced by wind and the sun. To stop fossil fuelled power production, we need a system to provide us security of supply in all weather conditions, for when the wind isn't blowing, and the sun isn't shining. A distinct system that enables us to store electricity produced by renewable resources for more then a couple of hours to cover dunkelflaute.
Energy storage can deliver low-cost, low-carbon energy on-demand around the world. Grid-scale multi-day storage technologies – such as long duration energy storage (LDES) – will provide the missing link to allow energy security and decarbonisation to work together in practice. Large scale storage, such as compressed air energy storage (CAES), that can utilise excess energy that would otherwise be curtailed and give it back at times of demand, will play a vital role in delivering net zero while providing security of supply.
Change is needed, now
We cannot deliver a transition within the current policy and regulatory environment. While recent policy will see unprecedented levels of investment into green energy over the next decade, more must be done to fully realise the LDES solutions that are proven, investible, resilient and offer security of energy supply at an affordable cost to the system and consumers.
We have seen progress over recent years, with renewables and storage becoming the focal point for the global decarbonisation movement. With energy policy being updated and increased funding becoming available on both sides of the Atlantic, we are on the cusp of a true renewable revolution. However we must envision our future 100% renewable energy systems today, in order to deliver them tomorrow, and LDES has a vital role to play.
The last few years have served up crisis after crisis, but we now have a huge opportunity for the energy industry to deliver real change. Leaders must take their eyes from the rear view mirror and look forward in order to deliver energy security alongside our future 100% renewable energy systems.