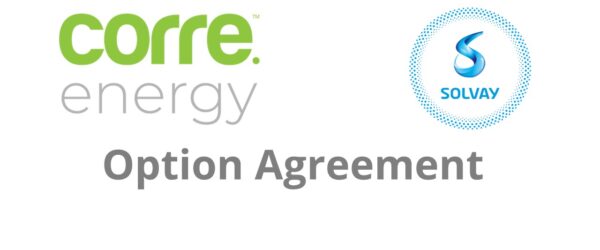 Corre Energy signs four caverns in Germany with Solvay to double European capacity
Corre Energy has signed a land and cavern option agreement with Solvay, a multinational chemical company, which secures up to four caverns across three projects in one German location with a total potential generating capacity of over 500MW. It has the capacity to provide 80GWh of multiday electricity storage and could have potential for hydrogen storage in the future.
The site has key licences and permits for their mining and operation already in place. Construction of all four caverns is already underway and the first cavern is due to be handed over to Corre Energy in early 2027. Early discussions indicate strong partner offtake demand.
Located in the North Rhine-Westphalia region, the site is strategically positioned between increasing renewable power landing points to the North and key industrial power consumption areas to the South and has the potential to connect to the future hydrogen backbone grid.
Keith McGrane, CEO of Corre Energy, said: "This landmark agreement adds a key market to our portfolio and doubles our capacity in Europe. The site will be ready for adoption within three years and early discussions show there is very strong customer demand, buoyed by the proximity of the caverns to the grid. Our team of experts will work closely with Solvay, future partners and all relevant stakeholders to bring forward this major new storage solution as we support the global transition to clean energy."
Philippe Kehren, President of Solvay's Soda Ash & Derivatives business, added: "We are delighted to partner with Corre Energy to give a second life to our salt caverns as clean energy storage. Salt caverns are a key enabler for a successful energy transition journey. We salute Corre Energy for acting at the right time considering that it takes up to 10 years to fully develop salt caverns for storage purposes. We count on European governments, especially those involved in the development of Hydrogen, to support such initiatives that shall be launched now in order to meet the future European needs for clean energy storage."